Our Methodology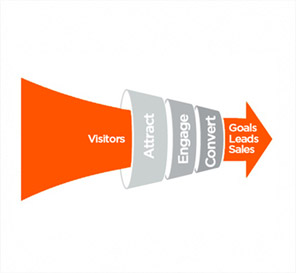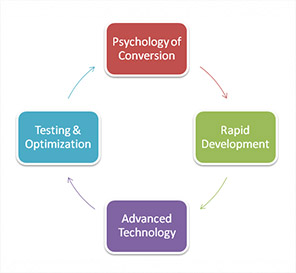 National Conversion Booster uses a proven methodology that incorporates the psychology of consumer behavior, rapid and ROI-focused web design and development, advanced technology and ongoing testing and optimization. This methodology is designed for exponential growth, and it's what we've used to help hundreds of websites grow their business.
The Psychology of Conversion
National Conversion Booster specializes in the Psychology of Conversion. Online consumer behavior is not a mystery, but a proven social science that is based on hundreds of human factors. We have specialists trained in the psychology of consumer behavior who will diagnose your website. We look at your website from your customers' perspective and ask ourselves questions that your customers are thinking on a subconscious level:
What are their biggest problems?
What are their goals?
What do they need the most?
What are they looking for?
What trends are influencing their success?
Then we use our proven methodology to tap into your customers' persona and leverage human factors that appeal to them on a powerful level and compel them to act. Some of the human factors we test include:
Unique value proposition
Confidence builders
Colors and contrast
Conversion incentives
Emotional triggers
Design and layout
Language
Rapid Development
We specialize in iterative website changes that deliver fast results. Our rapid design and development cycle ensures that we continuously pushing live new changes to test new factors that will increase conversions and profitability.
Most designers and developers make the mistake of creating wholesale website changes based on a slew of assumptions. Almost always, this kind of guesswork results in a lengthy and expensive process that doesn't deliver optimal results.

National Conversion Booster is different. We take a data-driven, ROI-focused approach to design and development. Rather than making subjective choices about what your customers will like, we leverage a fast and lean cycle that tests specific pages at a time to improve what converts and eliminate what doesn't. Overtime, we validate our assumptions about a particular element such as a color or Call to Action.
Our rapid design and development cycles allow us to test various elements in a short period of time, so we can quickly improve your conversion rate and deliver immediate return on investment.
Advanced Technology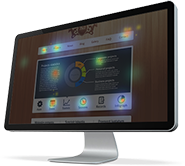 We leverage sophisticated Conversion technology to power your campaign and optimize your website. Our Conversion tools reveal how your web visitors are using your website, and what is helping as well as hindering your conversion rates. By leveraging this technology, we can determine the effectiveness of all the elements of your site and what needs to be changed to create an amazing online customer experience.
Additionally, our Conversion technology has powerful tracking and reporting tools that measure your page goals and sales funnels to help us systematically improve your site's conversion rate and increase revenues. Some of the features of our Conversion tools include:
Behavioral & Geotargeting
Bounce Rates
Heatmaps
Conversion Goal Tracking
Clickmaps
Conversion Funnel Tracking
Time on Site
Revenue Tracking
Testing and Optimization
We are fanatical about business metrics that matter because we know that your business' success is defined by profitability, not traffic or even the number of sales. We implement rigorous testing and optimization that builds on everything we've done and tracked to maximize your website's conversion and profitability.
Each Conversion test typically lasts 4-8 weeks, depending on the amount of qualified traffic being driven to the website. Within each test, we isolate specific factors that we believe to be hindering your site's performance and replace them with proven Conversion factors. Then, we test the new page's performance by measuring such metrics as the bounce rate, the time on site, goals achieved, conversion rate and Cost per Acquisition.
We take what we've learned from successful tests and apply it to all of the most important pages on your site that are impacting your sales. This process of testing and optimization ensures ongoing improvements throughout your site for exponential growth.